News
SALES & CONSTRUCTION UPDATE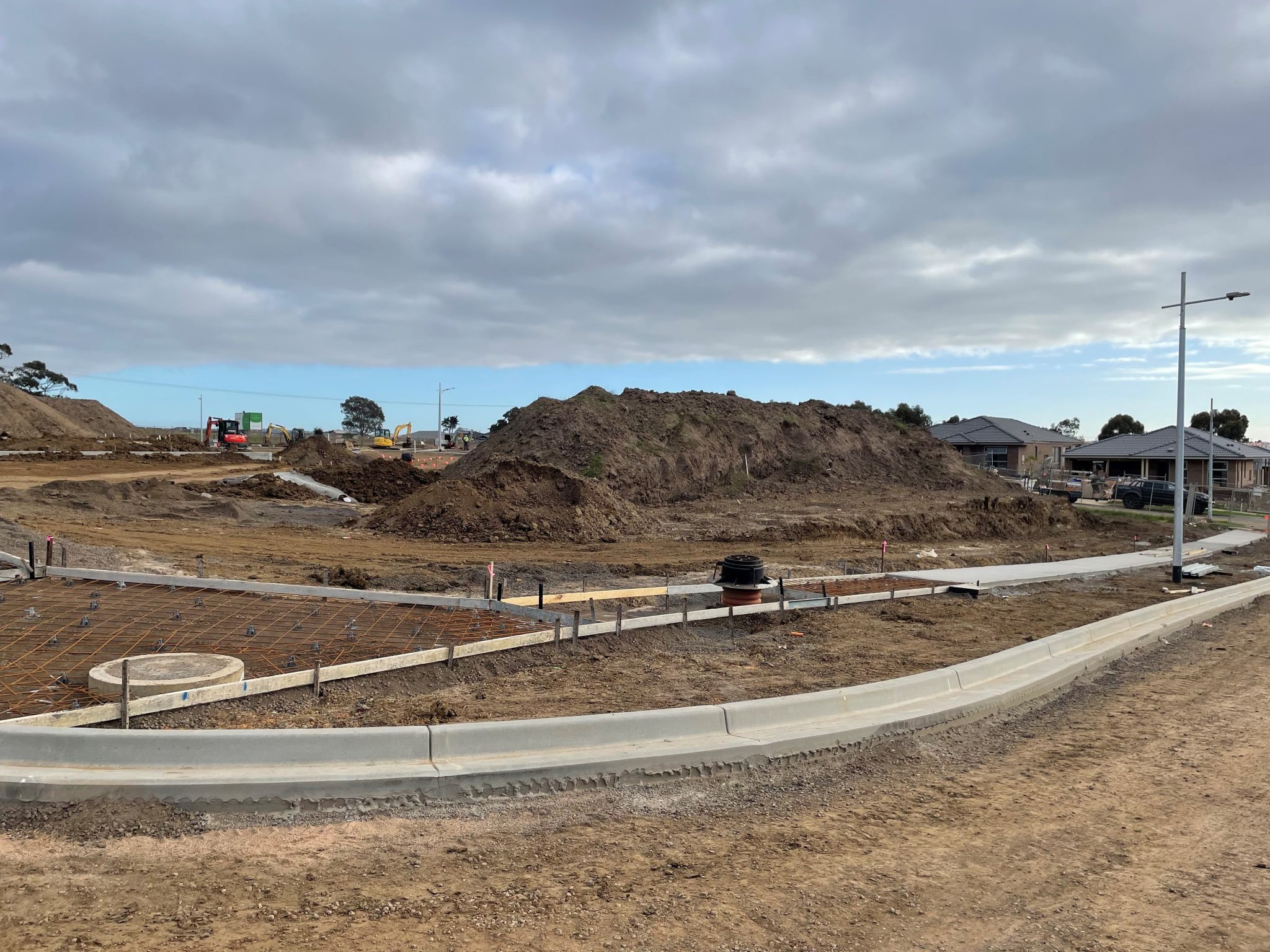 The month of May was a busy one at Glenlee! The team on the ground has been working hard to ensure each Stage is powering along towards completion.
In Stage 6, communication ducts and pits are now complete, while concrete footpaths works are currently in progress and the topsoiling of nature strips is set to commence shortly. In Stage 7, the class 3 base pavement works are complete, with the team now finalising kerb and channel works in preparation for electrical trenching, which is set to commence in the coming weeks.
We are excited to share that Titles for Stages 6 and 7 are expected soon! We look forward to welcoming Glenlee's future residents to their new life at Armstrong Creek.
Moving to Stage 8, bulk earthworks are complete and sewer reticulation is underway, with the team anticipating Titles will be received in September. Construction in Stage 9 kicked off in April, and initial works are progressing smoothly on the ground.
If life at Glenlee is calling to you – with parks, beaches, a budding community and the hub of Geelong on your doorstep – now is the time to get in touch! For updates and information on upcoming releases, please don't hesitate to contact our friendly sales team on 0497 123 535 or email [email protected].
View Construction Updates Page
Stage 6: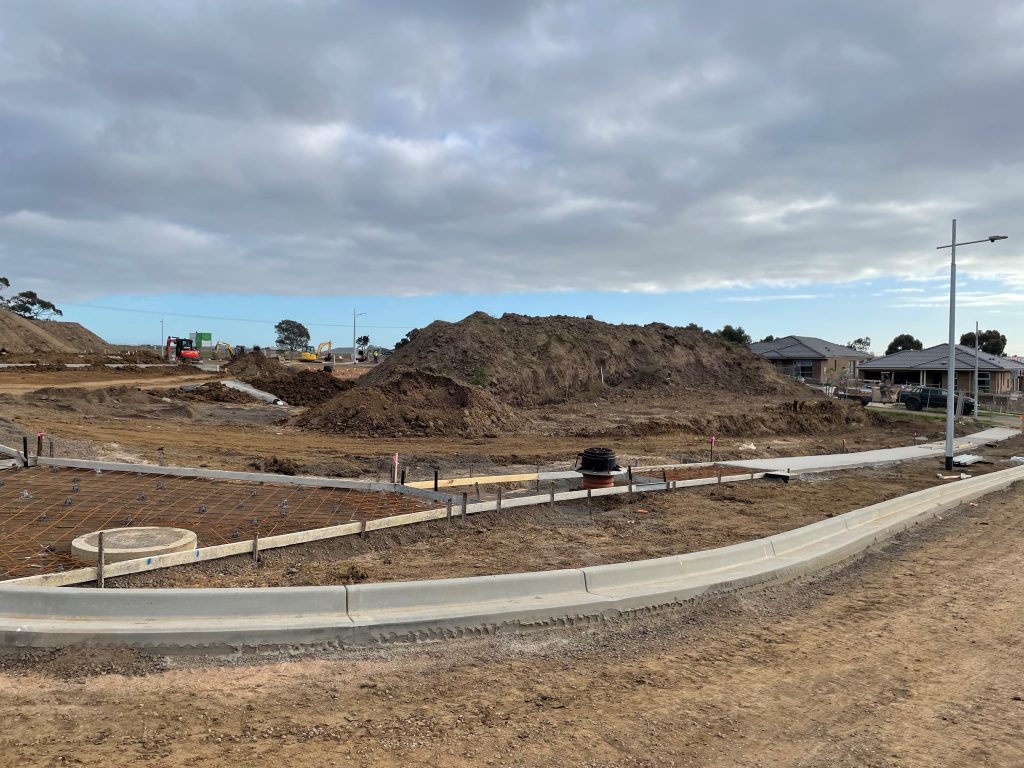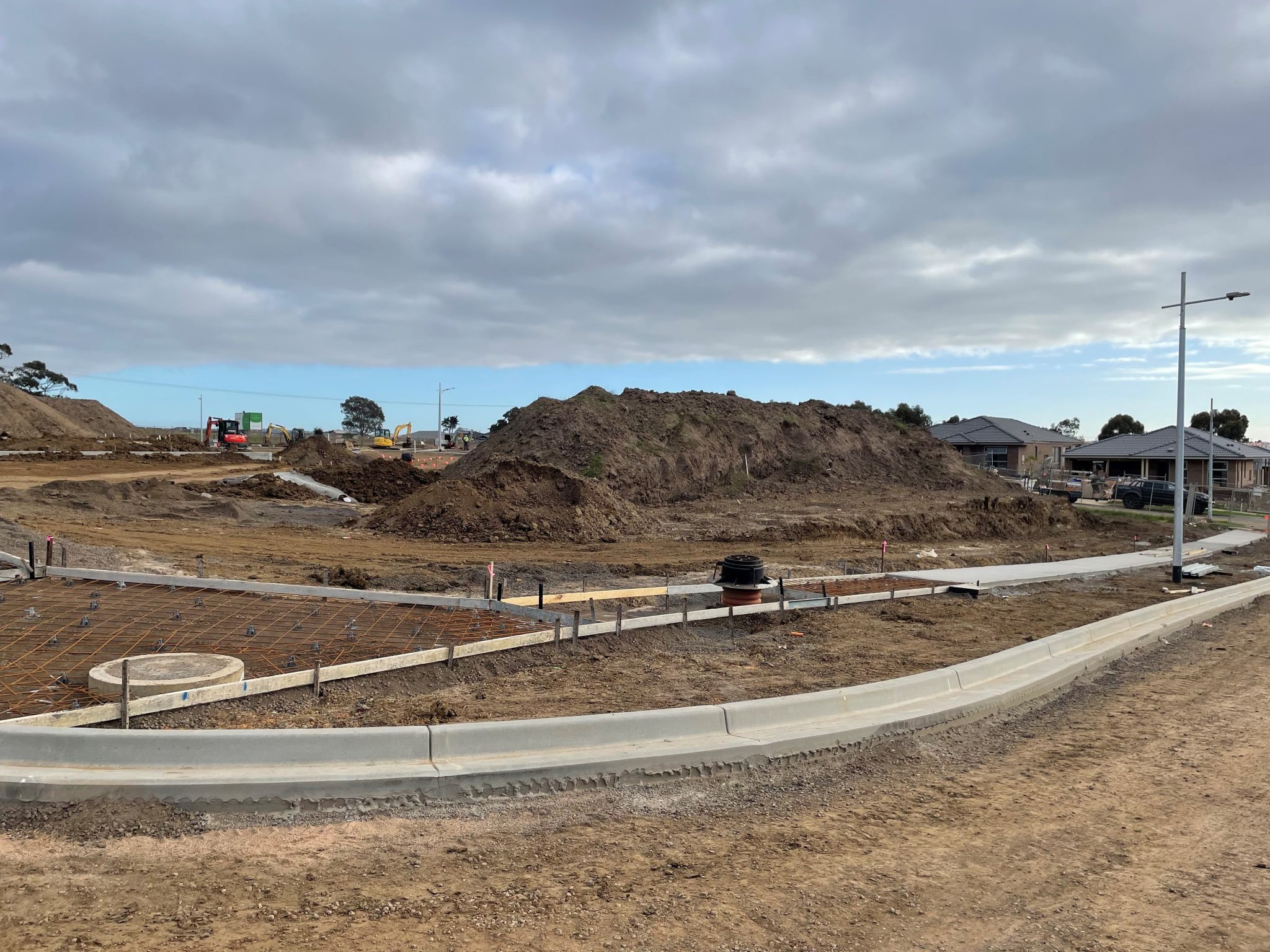 Stage 7: